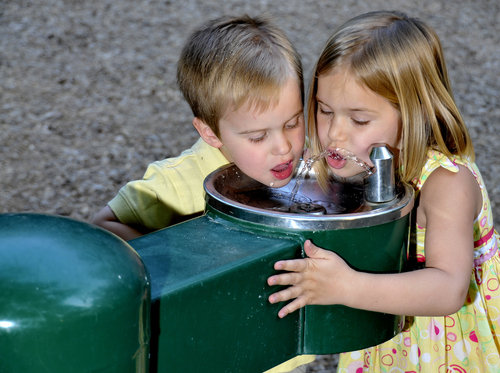 Drinking Fountains for Kids | Water Coolers for Children | Elementary School Drinking Fountains
We have a large selection of drinking fountains for small children for pre-schools, daycare centers, elementary schools, and anywhere that small children require a drinking fountain that kids can reach. Most wall mounted drinking fountains can technically be installed lower for children to reach, however to remain ADA compliant with wall mounted drinking fountains for small children, the P8AC (refrigerated) or PAC (non-refrigerated) model by Oasis is able to be installed for child height levels and still satisfy ADA regulations.
Also consider our
bi-level drinking fountains
for both adults and small children.